Tuesday, 7 June 2011
By Virginie Caron & Mika Guay
Posted by

MikaVirginie
at 18:34
No comments:

In 2006, there were 39 062 people living in Boucherville. Most people obviously speak french, although there are english speakers, as well as bilingual people.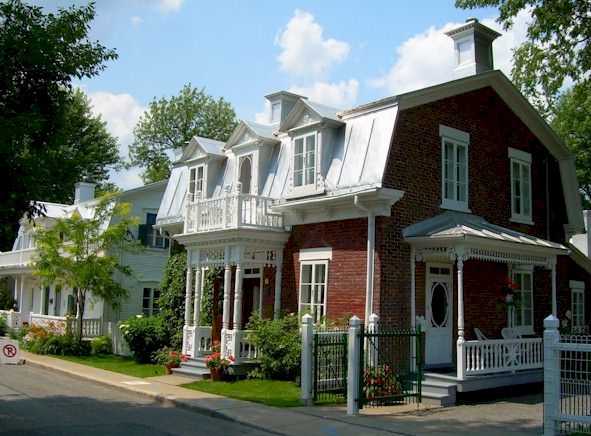 Posted by

MikaVirginie
at 18:34
No comments:

In our parents time, the activities were mostly going on in the city, near their homes. Their friends were from their neighbourhoods. Today, we go to a school where people from all the cities in Rive-Sud go to, so we make friends from various different cities. The ideas about community have changed because now we have friends farther than before, for example, our neighbours aren't necessarily are only friends.
Posted by

MikaVirginie
at 18:33
No comments:

Sunday, 5 June 2011
The current mayor of Boucherville is Jean Martel
The current provincial MNA is Monique Richard
Posted by

MikaVirginie
at 17:13
No comments:

Boucherville is a suburb located on the south shore of the Saint Lawrence River. It was founded in 1667 by Pierre Boucher as a seigneury. In fact, the city is named after Pierre Boucher. The first church was built in 1670 in current old Boucherville.

Many families left the city during the 18th century to form what was later known as Saint-Julie and Saint-Bruno.
In 1856, Boucherville was seperated into 2 different municipalities: the parish Sainte-Famille de Boucherville and the village of Boucherville.

Boucherville gained the official status of a city in 1957.
Posted by

MikaVirginie
at 16:57
No comments:

I recently went to a graveyard located in old Boucherville to learn more about the people who have previously lived in our city, here are my findings:

The five oldest gravestones in the graveyard belong to:
Marie Adeline Lalumiere - 1874
Arthur Poissant - 1885
Napoleon Sicotte - 1888Etienne Lussier - 1895
Toussaint Sicotte - 1896
Victoria Soumis - 1905
All of these last names are of French origin, therefore it is simple to assume that for the most part, people living in boucherville during the late 19th, and early 20th century were mostly of French origin.
The four newest gravestones on the date of my visit: April 17th, 2011 were:
Jean-Francois Fontaine - 1974-2010
Armand Locas - 1930 - 2010
Paul Carbonneau - 1938 - 2010
Pierette Paradis 1936 - 2010
Once again, these gravestones belonged to people with french names. Proving that a majority of the people living in Boucherville are of french background.
There was 1 crypt in the graveyard, it belonged to the Famille N. Robert.
One of the biggest tombstones belonged to the Marechal family, there was also a very old stone tombstone belonging to the Germain family in 1893, but the names were illegible.
A very popular last name seen throughout the graveyard was Sicotte and Racicot.

Most tombstones were written in French, but one was in Italian and another in Arabic.
Posted by

MikaVirginie
at 16:26
No comments: